Lutheran World Relief
Contact:  www.lwr.org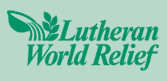 Lutheran World Relief (LWR) is the global Lutheran relief agency founded in 1945.  It is an agency that responds worldwide to emergencies, seeks lasting solutions to rural poverty, and works for peace and justice for all.  Headquartered in Baltimore, Maryland, LWR is the organization Lutherans depend on to help those in need around the world.
St. Mark Lutheran Church supports LWR with quilts from our quilting group.  Individuals in the congregation also donate to LWR to help with natural disasters and world-wide emergencies.
Click on the website to see all that Lutheran World Relief does and how you can support this fine organization.
---
SAFI School Project
Contact: Mary N  |  safischoolproject.org

The Safi School Project is a non-profit organization that improves and supports secondary education in Tanzania, East Africa, one school at a time.  Safi believes that the most positive effect we can have on the world is to give the gift of education.  Many members of St. Mark are very involved in the Safi School Project.
In 2006, Safi chose to help Ngateu Secondary School in Arusha Tanzania because it was a failing school and no one graduated. From 2006 to 2012 only 4 Ngateu students passed form 4 qualifying for further education. Then in 2013,  24 students passed form 4 – 29 students passed in 2014. As of now, 32 students are prepared to pass the 2015 exams. Thanks to all who have helped along the way!
The breakthrough year was really 2009 as that was when sufficient work to build the school from failure to a place of learning was accomplished. Improvements continued and students entering in 2009 graduated in 2013. Graduation is now the expected standard. WOW. This happened with dedicated students, dedicated school staff, and dedicated Safi School Project supporters.
You can support Safi School Project and/or sponsor a student individually as well.
If you would like to work with the Safi School Project, visit the Safi School Project website or call the church office for more information.